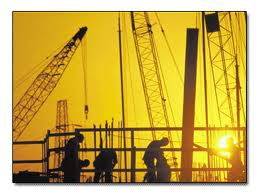 About Holts Health & Safety Ltd
The Company specialises in providing Health and Safety consultation, advice and guidance to small and medium sized construction related enterprises. Based in Great Yarmouth we cover construction businesses and sites throughout the East Anglia region.
Small businesses often cannot afford to employ a full time Health & Safety Officer so outsourcing your Health & Safety requirements is a cost effective way to stay within the law and become known by your clients / principal contractors as a low risk and so enabling your company to win more contracts.
Please use the Contact Us page for any further information you may require.
Our consultant is registered with IOSH as a Graduate Member and holds MIIRSM. Also with this, a NVQ Level 5 Diploma in Occupational Health and Safety Practice as well as NEBOSH certificates in both General Health and Safety and Construction Health and Safety.
Please take the time to see what services are offered by Holts Health & Safety Ltd and contact us to see how we can help.